---
The Sidiou Group Gifts Difference
We believe that knowledge is power. As the promo know-how people, we harness that power and share it with our customers. Our goal is to make you look good.
With 15,000 products available, finding the perfect item can seem daunting. That's why we work hard to add and improve website features that make your life easier. Our powerful site search engine and filtering system makes it incredibly easy to narrow down your options with just a few clicks. Want some expert tips before you buy? Our award-winning Education Center is packed with articles, how-tos, and guides that will help you make informed purchasing decisions.
Order with confidence! We offer free product samples, artwork cleanup and digital proofs to confirm the product you receive matches your expectations down to the smallest detail. Together, we will ensure your logo looks great on the product you choose.
Buying custom logo merchandise online doesn't have to mean self-service! Nowhere else will you find the quality products, caring people, and promotional expertise that makes Sidiou Group Gifts special. Once you experience our "wow" service, you'll be a customer for life!
Our Brand Consultants care about the success of your project. When you partner with Sidiou Group, their knowledge and expertise is completely at your disposal. Use the lessons they've learned from tens of thousands of successful orders to make yours a success as well. Take advantage of their extensive training and experience as you shop with the personal attention you deserve.
Our Guarantees
---
We want you to be happy with your experience and genuinely impressed with the end result. And we'll do whatever it takes to make that happen. That's why your satisfaction is always 110% guaranteed!
Enjoy peace of mind when you partner with Sidiou Group. Above all else, you can rest assured that you'll get the correct item and imprint as well as on-time delivery… or your order is free!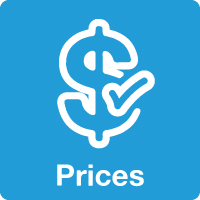 If you find a lower total price within 30 days of your purchase, we'll credit you the difference and take 10% off your next order.*
At Sidiou Group, we want you to be a customer for life. That's why we believe in rewarding repeat customers.